God's Miracles in Real People's Lives
Many times, the touch of a Master is all it takes to release the energy of imbalance manifesting as dis-ease.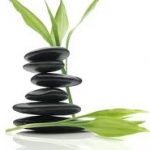 "Amaris is the missing piece for families of autism."
–M.B., TX
"Our family is able to do things NOW we were unable to do before. He's calmer and speaking more. He used to be very loud—now he's quiet."
–S.S., TX
"The gift God gave you is a blessing to anyone. Amaris, you are home to The Children."
–A.R., TX
"The energy that comes off the photos on your website is incredible. I actually feel it upon looking at the pictures. I now just connect by bringing the image to my mind, and peace floods my being. You are amazing and a gift from God."
–S.G., TN
"I am the proud parent of a 5-year old autistic child. You have given me greater confidence in seeing the gifts our son offers the world."
–T.M., CA
"You gave me peace, comfort and the gift of recognizing the gift my ten-year-old autistic son brought to our family. Thank you for sharing your love, wisdom, and insight."
–D.C., TX
"A strong force sent me to Janie Villarreal. I was going through a lot; I had a lot of questions; I was confused. A 30-minute conversation helped open the door to discovering my Divine Self. For the first time I feel passion; I feel purpose. I've never been so excited. I feel like I've uncovered the path God intended for me to take. Thank you."
–A.R., CO
"It was one of the most phenomenal therapies I've had. Continue blessing lives and God bless you."
–Stephen Covey, CA
"I had no idea you were going to help me heal myself. You have a very special gift of helping people release years of pain and anger in just one session."
–F.P., OH

"The gift God gave you is awesome, the experience you gave me is the best I've had all over the world! I learned to heal myself. God bless you!" –D.W., CA
"This session combined so many other elements of healing that were blocking my wellness. Thank you for your gift of Divine guidance that has helped me to learn to heal myself and my family."
–M.H., NH
"As a clinical nurse specialist, I have worked with many practitioners such as RNs who were licensed MTs along with many employees. I very much believe in the power of touch, but I have never had an experience as such tonight. My broken soul came "together." As you lined my body, I had an "out of body" experience. At one point I felt the healing hand of my mother (expired). I have not had peace in 18 months until tonight. I will drive any distance to experience this again. Thank you so much."
–E.C., TN
"I recently had the unique opportunity to experience the incredible powers of Janie. Her caring and understanding of the healing arts have created a mind-body experience unknown to me before. Pains and blocks in perceptions that I felt in my life have now been shifted towards a more effective perspective. I now feel more energy mentally and physically, a result that has helped me create more of the things in my life that I desire. It's been said that the definition of a miracle is a shift in perspective, Janie is a miracle worker. Thank you."
–J.D., FL
"I feel your energy of love without ever being touched by you. You are a truly insightful and nurturing individual. God be with you!"
–S.R., FL
"Janie connects with you on a spiritual level giving you the opportunity to be one with Self, giving you a chance to let go and embrace a better you. I felt renewed, whole and ready to embrace life. Before the session I was over-stressed and felt a sense of doom. Now I am full of life and energy. A big load lifted off my shoulders. Depression is gone . . . she took me to a place I could allow myself to accept myself. Visit with her and get a full inner and outer body rebirth.
–J.F., WA
"You really gave me such a spiritual uplifting experience when I thought I was loosing my faith. I felt all of my stress and anxiety release and I feel closer to God."
–D.E., NC

"I have had the most amazing experience with Janie. I came to her with much tension and anxiety and am leaving with comfort and peace. There was One Breath-Oneness-One Being. This was an experience that I will honor FOREVER! Thank you."
–J.E., HI