A Sacred Journey Awaits You
Welcome, how can we serve you today?
INDIGENOUS SACRED MEDICINE
"I do think there are many things Curanderos/Shamans do that could be very useful for doctors in our society. I think they are really Masters of the psychological realm and the whole area-what I call "The Art of Medicine" like knowing how to take a patient's projection of belief back onto them in a way that increases the possibility of healing."
-Andrew Weil, M.D., Integrative Medicine
Indigenous Sacred Healing – A Natural Holistic Healing Path.  The Sacred Healing Art of Mexico is Curanderismo, an Ancient Aztec and Maya traditional medicine that heals the body, mind, soul and spirit. The name Curanderismo comes from the word "curar" which means "to heal" and "Cura" which means "priest."
People in Mexico turn to Curanderos before seeing a physician. Their trust and convictions are paramount in Curanderismo. The mysticism with which a Curandera blends her healing arts attracts both the rich and poor alike.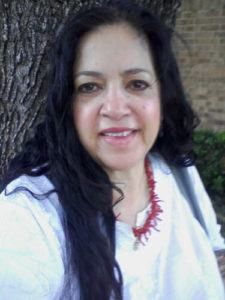 The mysticism in her healing reveals what makes her so unique and rare. It's what sets her services apart from others. Her presence and voice resonates to the pure love of the Heart of God. She is a very powerful yet gentle Divine healer with a special ift for instantly transmuting dense energies while reconnecting people with the Light of Source.
The Curandera is chosen by God. God is the Source of their talents, skills and abilities. Whoever is called to the Curandera is sent by God. Your spirit connects with her spirit before you call to make an appointment. Curanderismo serves all faiths.
HOLISTIC WELLNESS SERVICES
Her sensitivity to subtle energy, empathy, compassion, and pure love that flows from her heart is felt by everyone. The ability to cleanse dense energy while providing energy for those who need it is a tremendous gift. It is real healing and raises the vibration and frequency of everyone who is involved including others. This can also be achieved through distant healing. As research shows ("Butterfly Effect") a ripple effect expands into human consciousness and the planet.
[Note: Energy empaths are people who are sensitive to subtle energy. They process that energy for other people and their environment. To be able to process energy for others is a tremendous gift.]
TROPICAL STORMS DEMONSTRATE MISALIGNMENT
The face Mother Earth shows us is the face we show Mother Earth. Challenges are opportunities for growth. They reveal where change is needed. They also provide opportunities to awaken our awareness. Nature speaks to us all the time.
"Miles across the Globe do not separate the love that is felt." —Amaris
[Note: Energy empaths are people who are sensitive to subtle energy. They process that energy for other people and their environment. To be able to process energy for others is a tremendous gift.]
A MESSAGE FOR HUMANITY IS THE CHILDREN'S INVITATION TO CHANGE THE ENERGY THAT SURROUNDS YOU