AUTISM Is changing HUMANITY AND THE WORLD!
My Mission and My Calling
A young girl who felt she was never heard, explored a personal journey that led to the discovery of experiencing vibration and frequency, the silent language of love. One day God showed her how the voice of her heart was heard. Living from the heart became my Divine Calling.
Today this is my life's mission and healing ministry. Amaris Heart Consciousness™ — Living from The Heart, expanding the mind consciousness of the brain to the mind consciousness of the heart. It's become the sacredness for being the Presence and Gift of vibrational transformation, the masculine and feminine essence of Divine sharing–God.
EXPLORE YOUR CHILD'S UNIQUE GIFTS AND TRUE NATURE
The Children all possess gifts and talents expressed in Divinity. What you seek to find they know they already possess—Gifts of Enlightenment.
Amaris works with the soul and the spirit in any manner which can bring balance and wholeness to the individual on a physical, mental, emotional and spiritual level.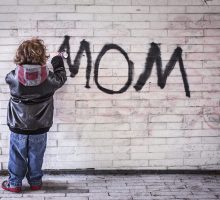 The Children Are Guiding Us To Our Own Spiritual Journey
The Children are the key to our spiritual evolution. A Spiritual Approach to Autism guides you toward your own spiritual journey and expansion of consciousness. Discovering this spiritual dimension within your Self is the greatest gift you can receive.
Experience vibration and frequency energy wellness. Explore expanding the consciousness of the heart, individually and globally—the Heart of Humanity.
This book is a gift to the world. From Amaris in Living from the heart is a simple and powerful one breath meditation. She tells us to experience the warm glow of love's embrace as we inhale and to exhale pure gratitude. What a powerful and empowering heart-centered practice…and with such ease and grace in its simplicity. That is truly a gift to the world.